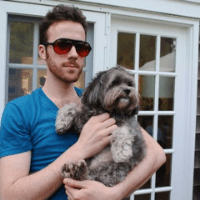 Filed by Miles Klee

|

Apr 01, 2017 @ 2:26pm
Not that you needed another reason to hate conservative talking head Bill O'Reilly—or deduce that Fox News is a horrible workplace for women—but it seems both the man and the company are worse than you thought.
A searing New York Times investigation published on Saturday revealed that Fox News has spent a whopping $13 million over many years to five women who have accused the network's anchor of inappropriate, lewd, and abusive behavior. That includes three women who have been identified since the paper last reported on such settlements in January. Some disturbing details from the new piece:
Two settlements came after the network's former chairman, Roger Ailes, was dismissed last summer in the wake of a sexual harassment scandal, when the company said it did not tolerate behavior that "disrespects women or contributes to an uncomfortable work environment."

The women who made allegations against Mr. O'Reilly either worked for him or appeared on his show. They have complained about a wide range of behavior, including verbal abuse, lewd comments, unwanted advances and phone calls in which it sounded as if Mr. O'Reilly was masturbating, according to documents and interviews.

The reporting suggests a pattern: As an influential figure in the newsroom, Mr. O'Reilly would create a bond with some women by offering advice and promising to help them professionally. He then would pursue sexual relationships with them, causing some to fear that if they rebuffed him, their careers would stall.
His critics predictably laid into him over the allegations.
I think it is reasonable policy for all women, everywhere, to decline to ever be alone with Bill O'Reilly.

— Alyssa Rosenberg (@AlyssaRosenberg) April 1, 2017
A question I've asked a number of friends in media: What would it take for Fox News to oust Bill O'Reilly?

— Tom Kludt (@TomKludt) April 1, 2017
Trump golf vacations are so expensive they cost tax payers one Bill O'Reilly sexual harassment settlement a day.

— Frank Conniff (@FrankConniff) April 1, 2017
This is how Bill O'Reilly described a co-worker suing him for harassment after he would repeatedly beat off while on the phone with her. pic.twitter.com/KU4unD9xv5

— David Roth (@david_j_roth) April 1, 2017
Why does Fox keep paying to (unsuccessfully) keep these stories quiet? Probably because O'Reilly has been the channel's top draw for nearly 20 years and pulled in billions in revenue over that time. And people keep watching him. Guess the only thing we can really do at this point is destroy the entire network.