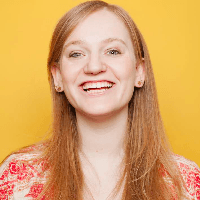 Filed by Orli Matlow

|

Feb 17, 2016 @ 9:26am
NBC released the first clip of An All Star Tribute to James Burrows, a celebration of the legendary sitcom director, which will air this Sunday. Five-sixths of the Friends cast reunited to honor him—hanging out together on a red couch, which is the closest we'll get to seeing them on Central Perk's iconic orange couch again. After Matt LeBlanc sent a sincere shoutout to the other Matt(hew Perry), the gang shared that Burrows was The One who made the Friends friends, letting them use his big dressing room to bond and play poker. It's delightfully stilted—just like when you hang out with friends you haven't seen for a while—especially when Lisa Kudrow makes a joke about Burrows' piano playing and it does not go over well.