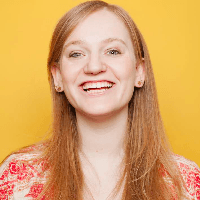 Filed by Orli Matlow

|

Feb 17, 2016 @ 11:07am
As the election cycle ramps up, so too does racist rhetoric in pursuit of retweets and the requisite backlash against that rhetoric. Amidst the swirl of controversy, it's easy to forget that refugees are people, too.
On her new show Full Frontal, Samantha Bee flew to a refugee camp in Jordan to actually meet "the people we're incoherently yelling about." She manages to prove that they are indeed humans too—who, like us, just want to be safe to watch Nancy Meyers movies.