In the latest episode of Game of Thrones, "The Spoils of War," Littlefinger brought back the Valyrian steel dagger that was used in an assassination attempt on Bran Stark in season one, and presents it to the boy in an attempt to manipulate him into being his friend. Citing no need for the dagger as a cripple (and mostly as the Three-Eyed Raven), Bran passed the weapon onto Arya, who wielded it well in a training montage with Brienne of Tarth.
The gift exchange—from Littlefinger to Bran and then from Bran to Arya—was not the first time the dagger appeared in season seven. Eagle-eyed viewers caught the familiar weapon in the season premiere as Samwell Tarly was researching the power of dragonglass at the Citadel.
The text reads:
The Valyrians were familiar with dragonglass long before they came to Westeros. They called it "zīrtys perzys" which translated to "frozen fire" in Valyrian and eastern tales tell of how their dragons would thaw the stone with dragonflame until it became molten and malleable. The Valyrians then used it to build their strange monuments and building without seams and joints of our modern castles. When Aegon the conqueror forged his Seven Kingdoms, he and his descendants would often decorate their blades with dragonglass feeling a kinship with the stone.
Forged by Valyrian steel and adorned with dragonglass the catspaw dagger has not one—but two!—elements that could be used to kill White Walkers.
And as Samwell's book notes, the dagger has a storied history in Westeros beyond its usage in an attempt to kill Bran (and later threaten Ned Stark and frame Tyrion for the assassination attempt and kick off the War of the Five Kings...it's been around awhile).
The weapon can be traced back to the days of Aegon the conqueror, making it a powerful Targaryen relic from the forging of the Seven Kingdoms.
In all likelihood, it belonged to a powerful member of House Targaryen before making it to Littlefinger centuries later. Perhaps Bran will soon have a vision, going back in time and discovering to whom it primarily belonged.
Because of its special properties, whoever wields the dagger has the power to kill the Night King. Will the leader of the White Walkers be added to Arya Stark's list, and the next victim of Westeros's most precocious, powerful assassin?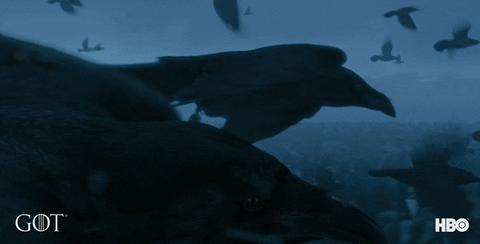 In addition to Arya slaying the Night King, another theory suggests that Arya will use the dagger the kill that Machiavellian weasel Littlefinger, after receiving intel from Bran or if his history of betraying the Stark family comes to light without magic. Littlefinger being killed by a dagger that once belonged to him would be some beautiful poetic justice.
Keep your eye on this fancy knife.