Spoilers for Game of Thrones season 6, of course.​
In an episode that featured long, magnificent musical scores, it's fitting that a scene in the Game of Thrones season 6 finale, "The Winds of Winter," explained a subtle detail embedded within the most iconic Thrones music moment of all: the intro credits.
You see this thing at the beginning of every episode.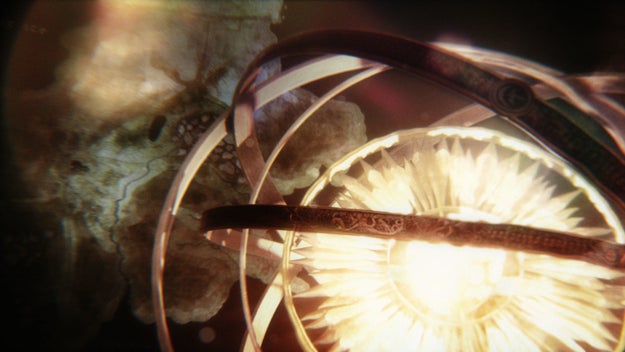 Zoomed in, it features carvings depicting various events from Westerosi history. Here's the Lannister lion and Baratheon stag ramming and thereby ending the long reign of the Targaryen dragon.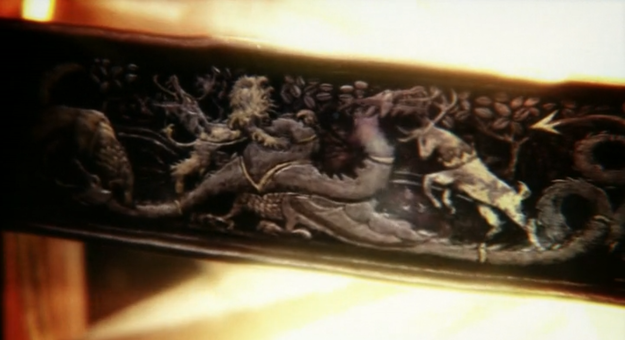 An even more subtle detail in the season finale itself explained where that orb-ish apparatus comes from—apparently it's a dangling, chandelier type device in the Citadel's library.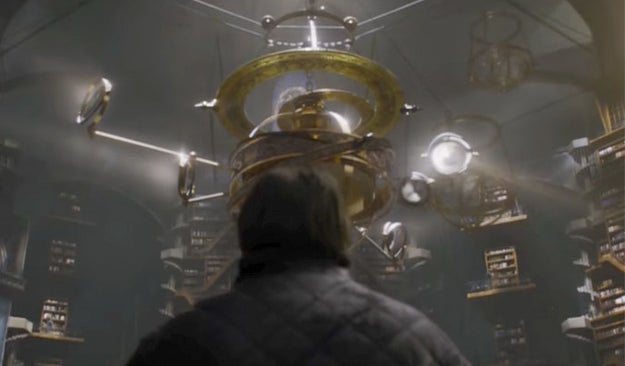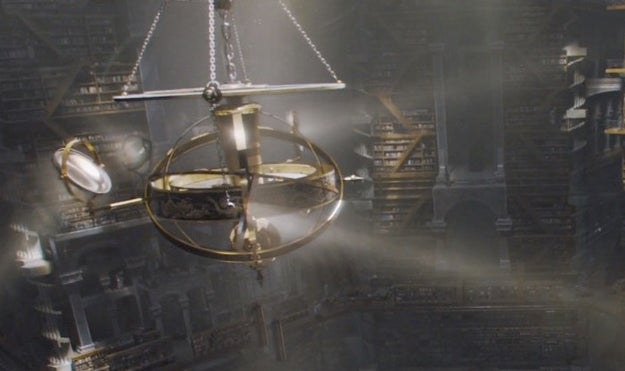 Sam probably had television's best library moment since that Twilight Zone episode where the last man on Earth breaks his glasses. Hey—didn't George R.R. Martin write for the rebooted Twilight Zone? That's almost as cool a coincidence as Varys making it back from Dorne in time for a sweet photo-op with Daenerys and Tyrion on a warship.
Opening-credits enthusiasts were also pumped to see the return of the Direwolf to Winterfell's spinning thing.
Oh, nerds. Now that the season's done—what's left to do? Happy hunting for the next Easter egg.