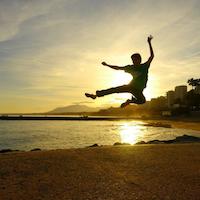 Filed by Mitchell Friedman

|

May 02, 2016 @ 2:04pm
If you woke up this morning with an Internet connection, you already know what happened on Sunday's "Game of Thrones." So no matter how unnecessary it is to write "SPOILERS" right now, here it is: SPOILERS. SPOILERS. SPOILERS. Here are the 21 funniest reactions to Jon Snow's revival.
1.
My guess is Jon Snow comes back exactly the same except now cilantro tastes like soap.

— Sam Adams (@SamuelAAdams) May 2, 2016
2.