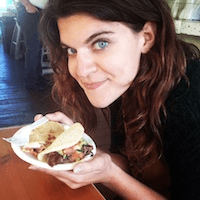 Filed by Kelsey Solywoda

|

Oct 25, 2016 @ 11:21am
Okay okay okay okay, Gilmore Girls fans. Everybody stay calm. After months of teaser trailers and script pages and Luke's Diner pop-ups, the moment we've all been waiting for is finally here. Netflix released the official trailer for Gilmore Girls: A Year in the Life on Tuesday morning.
And it's good. So good, in fact, that several Someecards staffers admitted to tearing up at their desks upon watching it. (Okay, maybe it was just two of us. We didn't actually cry though. We're very brave and in control of our emotions.)
Are you ready? Okay, here it is. Welcome back to Stars Hollow, kids.
AHHHHH! It's cruel that we have to wait another month to watch this. Hopefully that truly perfect visual of Kirk sitting at Emily's dining room table is enough to hold you over until November 25.