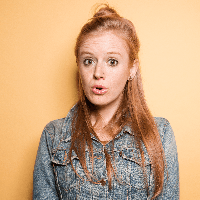 Filed by may wilkerson

|

Sep 09, 2016 @ 9:28am
Gilmore Girls is coming baaaaack! And Lauren Graham aka Lorelai Gilmore has confirmed what we all already knew: it's a *whispers* feminist show. In an interview with Entertainment Weekly, she said she wants us to stop obsessing over who the main characters will end up with (Luke and Jess respectively, please God).
"[Rory and Lorelai's] main strength, even if they believe in true love, is that they have themselves and they have each other," Graham said. "The show is sneakily feminist in that it's always been great for them to have love, but they're also okay when they don't."