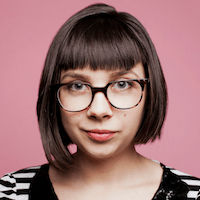 Filed by April Lavalle

|

Nov 23, 2016 @ 10:47pm
Prepare your coffee pots! The Gilmore Girls revival is coming to Netflix on November 25th. Whether you are throwing a viewing party that will rival one of Emily's affairs, or just shopping for the Gilmore fanatic in your life, start stocking up on memorabilia now or else you will be stuck gifting someone a jar of jam last minute when you realize you forgot about them.
1. Gilmore Girls Pencils
Rory would so approve of these pencils with Gilmore Girls quotes on them. Whether you are using them while studying at Yale or taking orders at Luke's diner, you can't go wrong. Plus, they're only $3 bucks for the bundle, which is not too shabby for handmade novelty merch.
2. The Eat Like a Gilmore cookbook
Less "Pop Tarts on a plate" and more like something Sookie would whip up. The book has over 100 recipes, including appetizers (yes, salmon puffs included), entrees, desserts and cocktails inspired by the Gilmore Girls universe.
3. POP! figures of Rory, Lorelai and Sookie
Show all your friends and family how fanatical you are with these really freaking cute POP! figures of Rory, Sookie and Lorelai. You can share them with your respective BFFs or horde them all for yourself and recreate a scenario at the Dragonfly Inn. I didn't say it wouldn't be creepy.
4. 'In Omnia Paratus' poster
Be a not-so-secret member of the Life and Death Brigade with this poster by WindowShopGal. The artwork doesn't scream Gilmore Girls, which is great if you don't want to scare away people with your obsession.
5. BFF or mother/daughter necklaces
Perfect for a best friend, a mom, or a mom who is a best friend. Pressed with the lyrics from Carole King's 1970-song-turned-Gilmore-Girls-theme-song, this is a gift perfect for your movie night buddy. Plus, you won't have to worry about anyone borrowing your necklace if you each have your own.
FandomTwins also carries a hand-painted Luke's "No Cellphones" sign if you are less into jewelry and more into novelty art.
6. Gilmore Girls bingo
If you are planning to watch Netflix's entire four-episode season in one seating with friends, these downloadable bingo cards are a viewing party must-have. Each box displays a scenario that you are almost guaranteed to stumble upon in the upcoming revival (if not, fans will be PISSED), and the first one to get "BINGO" will win a prize of your choice. May I suggest a Hep Alien t-shirt?
7. Doose's Market Tote Bag
Perfect for toting groceries (duh) or large amounts of ice cream, this sturdy tote is a green alternative to plastic bags. It's also a great gift for anyone who is #TeamTaylor, which should be no one, because Taylor Doose is the absolute WORST. I would totally visit his soda shop, though.
8. The Pretty Hammer (it has feathers!)
This hammer is a pretty exact replica of the one Lorelai gave to Rory in season two when she went off to build her first house for charity. What do you do with a pretty hammer? "Build a really pretty house!"
The hammer is from the Etsy shop SchoolOfGilmore, which has a bunch of fantastic stuff, including a SCHNICKELFRITZ banner and Gilmore-inspired clothing items.
9. To-go cups from Luke's
There are plenty of Luke's Diner Mugs on the internet (like, a LOT of them). But if you really want to look like you took your coffee to-go before exploring Stars Hollow, these cardboard cups are an excellent choice. Besides, you can't really take your mug to the town gazebo, can you?
10. The 'Babette ate oatmeal!' shirt
The "Babette ate oatmeal" shirt is one of the weirder souvenirs from Stars Hollow. But owning a piece from Kirk's failed t-shirt business is great way to delight the Gilmore Girls fans while confusing everyone else around you. The shirt comes in a variety of colors, but true fans would opt for the black. Of course, you can always opt for the "Rory's going to Yale!' shirt instead.
11. Rory's reading list, AKA a bibliophile's dream
Throughout the seven seasons of Gilmore Girls, Rory has mentioned 339 books—all of which are amassed onto one poster thanks to the Etsy shop NeighbourlyLove. Now you can truly get inside Rory's brilliant mind by reading everything she has read and checking them off as you go. Maybe by the end of the list, you will also be smart enough to get into Harvard, Princeton and Yale.
12. A print of the floor plan of Lorelai's house
If you are looking for some unconventional artwork inspired by the show, look no further than a floor plan of the Gilmore house on Maple Street. You can see where T.J. made a hole in Lorelai's bedroom, the table that Paul Anka (the dog) likes to sit on, and the bedroom where Rory did it with Dean EVEN THOUGH HE WAS MARRIED. Sorry. Still not over it.
13. Enamel Pins of Rory and Lorelai
Perfect for a pin collector or fans of flare in general, these enamel pins of the Gilmore girls by Heartificial are a great little gift. Just be prepared to answer the question, "Who is that on your jacket?" about a million times. The appropriate answer, by the way, is Ace and a vicious trollop (because "dirty whore" was taken).
14. This Gilmore Girls card game that is as quirky as your favorite characters.
"Werewolves of Stars Hollow" is what happens when you cross an old school horror movie with Gilmore Girls. According to the description, this is a "one-of-a-kind, highly addictive card game perfect for every Gilmore Girls fan" that revolves around the plot that Stars Hollow gets invaded by werewolves (who just happen to be Rory and Lorelai's ex-boyfriends). Sounds like more fun than a 24-hour dance marathon!
15. Talking as Fast as I Can, by Lauren Graham
Lauren Graham's memoir, Talking as Fast as I Can (clearly a nod to the unusually snappy pace of Gilmore Girls) is now available in print and for download. The book is comprised of a collection of personal essays including actual diary entries she wrote while filming Gilmore Girls: A Year in the Life, which is as close as anyone is going to get to actually being a Gilmore girl.