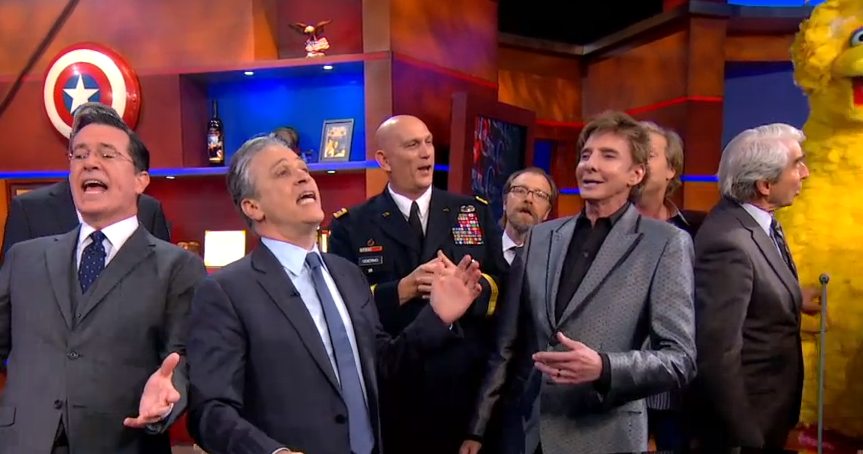 Stephen Colbert brought The Colbert Report to an end last night, after nine years and nearly 1500 episodes of what most would agree was some of the most brilliant and creative satire ever on TV. Even "Papa Bear" Bill O'Reilly couldn't deny that.
Here's his final, beautiful, too-many-stars-to-even-do-a-roll-call goodbye:
And you thought Kissinger and Cookie Monster would never work together again. Poignant moments being enemies together.
Many thought Stephen would have himself killed off in his final episode. He even went so far as to book "Grimmy," the Grim Reaper as his final guest. But during his "Cheating Death" segment, things went south and Stephen ended up shooting the Grimmy in the face, making himself immortal.
As for the "don't know where, don't know when" thing, the "where" will likely be CBS. The "when," sometime next year, at around 11:35. Unless you're a Highlander, in which case you'll have to meet him sooner than that, since there can be only one.