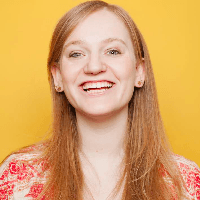 Filed by Orli Matlow

|

Oct 16, 2015 @ 8:20am
Fight. The f-word is fight. Watch Hillary's fight in the Democratic primary debate get the Jimmy Kimmel "unnecessary censorship" treatment. Definitely his best recurring segment after the iconic "Celebrities Read Mean Tweets," "Unnecessary Censorship" lets your mind get dirty in places you didn't even want it to.
https://www.youtube.com/watch?v=c1QsbognJUs