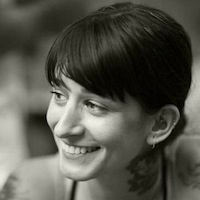 Filed by Jessie Dean Altman

|

Mar 24, 2017 @ 9:44am
America (well, some of it) is obsessed with the current Jake Gyllenhaal/Ryan Reynolds bromance that's heating up the internet as they promote their new sci-fi film Life. On Wednesday, the pair answered (sort of) Google's most commonly asked questions about them in a video for Wired. Then on Thursday, Jake Gyllenhaal was a guest on Late Night, where he tried to prove to host Seth Meyers and the audience that he was actually real life friends with Ryan Reynolds by calling him on Facetime.
Unfortunately Ryan Reynolds didn't answer the first two times Jake Gyllenhaal called, but he saved the day by calling back. Then the audience got to Facetime with Reynolds a bit while he pushed a baby stroller. But at least we know now that they're friends. Or close enough friends that maybe Gyllenhaal could text him, "Man, pick up the PHONE, my reputation is on the line here."