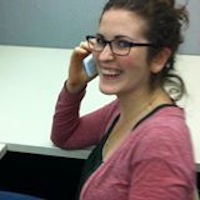 Filed by Shira Danan

|

Aug 30, 2016 @ 12:39pm
Kanye West debuted his new music video for 'Fade' at the Video Music Awards on Sunday, and it features Teyana Taylor doing a Flashdance-style performance in the middle of a gym. At the end of the video, Taylor is joined by her baby daughter (yep, she had a baby less than a year ago with those abs), her husband Cleveland Cavaliers player Iman Shumpert, and a flock of sheep. Like you do. James Corden's parody from Monday night reasonably asks if Taylor is giving any thought to the other folks using the gym. That "No Sheep In Gym" sign really couldn't be clearer.