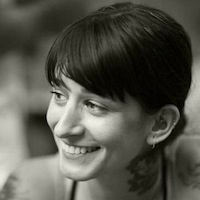 Filed by Jessie Dean Altman

|

Apr 26, 2016 @ 10:16am
Bring on the Lemonade parodies! First in what will inevitably be a barrage of spoofs of Beyoncé's visual album, here is Lemonjames. The Late Late Show's James Corden wore the braids and the fur and did the monologue Lemonade-style ("I try to write a monologue for you night after night. Even when we don't have a show, I write a monologue, but you don't see that.").
Lemonjames features a few Donald Trump jokes, a reference to "Jimmy with the good hair," and, of course, Cordoncé​ smashing some old TV sets with a baseball bat.
Okay, very nice. Next!