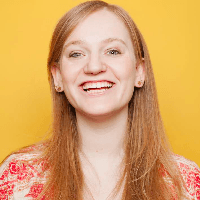 Filed by Orli Matlow

|

Jun 02, 2016 @ 9:46am
While no Buzzy Cohen, a Jeopardy! contestant named Liz made the most of her banter with Canadian Casanova Alex Trebek, setting the record straight on the Japanese male population's virility. The topic of Japanese sex was not on the board, so Liz figured she'd bring it up herself. Pulling a Bill Clinton, the thirsty Liz says it all comes down to what you define as sex.
https://www.youtube.com/watch?v=NpRamCkJlv8
There are many perfectly good times to bring up the sexual habits of Japanese men. On just about any date, for example. Or while picking up your kids from karate class. Trebek couldn't help but be a little bit titillated, too, after he asked Liz to explain her line of work. He seemed relieved to be hearing about sex on the show that didn't occur between his mother and Sean Connery.