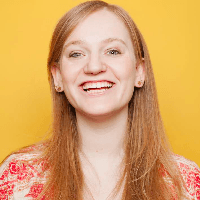 Filed by Orli Matlow

|

Sep 20, 2016 @ 10:30am
Jimmy Fallon's interview with Donald Trump last week was the hair ruffle seen 'round the world. Fallon's cutesy fun with a wannabe fascist drew ire from Twitter, Samantha Bee, and people afraid of normalizing racist rhetoric.
To adhere to both the Federal Election Commission's law of equal time, and for some good ol' fashioned ratings, Fallon had Hillary on the show Monday night for an equally cutesy good time. He welcomed her with a surgical mask for a bit about pneumonia, which is as "edgy" as Fallon ever gets.