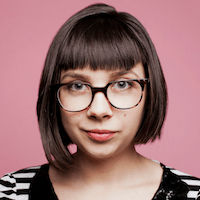 Filed by April Lavalle

|

Jun 09, 2016 @ 1:35pm
You don't have to be a hockey fan to enjoy this video of Jimmy Fallon making fun of professional hockey player's pictures. Wednesday's episode of the Tonight Show featured a special NHL themed "Tonight Show Superlatives" segment, which awarded fake superlatives to hockey players vying for the Stanely Cup. Because there is no better way to celebrate a huge achievement in athleticism than getting made fun of on TV.
Of course, the whole segment is in good fun. But if the athletes featured don't take it that way, watch out Jimmy, because each one is probably the size of three Jimmy Fallons taped together.