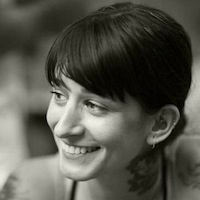 Filed by Jessie Dean Altman

|

May 17, 2017 @ 8:10am
On Tuesday night, Jimmy Kimmel Live! made a parody of the old Schoolhouse Rock "I'm Just a Bill" video to show how Donald Trump's lies eventually become facts. As host Jimmy Kimmel explained, kids are raised to believe that the president tells the truth, but since the rise of "alternative facts," that's not always the case anymore. So, to help children understand the "new American way," Kimmel's staff made a video teaching kids how politics works now.
Here's a quick rundown: first a crazy idea pops into the president's brain, and he tweets it. Next, Trump's followers retweet the lie, until it's all over the internet. Sure, it's "horrible," as the kid states, but as the lie points out, real facts are so depressing! The lie is debated ad nauseum, until the truth gives up, and the lie is free to take over. Fact!