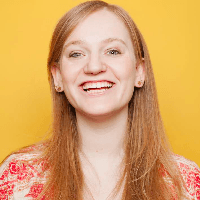 Filed by Orli Matlow

|

Apr 20, 2016 @ 8:37am
With the election at all-time levels of awful and showing no signs of slowing down, Jimmy Kimmel decided to gift us with the sight of adorable chubby babies instead of having to listen to that big baby, Trump. Skyping in fat babies from all across America, Kimmel let the good times roll by pointing out all the rolls on their lil baby arms.
It's only a matter of time before Internet commenters start calling this fat-shaming, so enjoy the cuteness while you can.