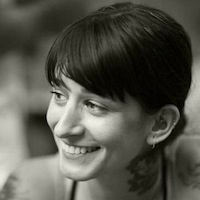 Filed by Jessie Dean Altman

|

Mar 02, 2017 @ 1:52pm
Former President George W. Bush was a guest on Jimmy Kimmel Live! on Thursday night, because former presidents have nothing but time, probably. Jimmy Kimmel put together a new edition of Lie Witness News, taking to the streets and speaking to strangers about (fake) paintings done (but not really) by George W. Bush.
Hmm. Not only is that "fake news," some of the random "passerby" seem pretty camera-ready. Just 'saying. Except maybe the guy who says, "It looks like he really loves strawberries." He's got a real future in art criticism.