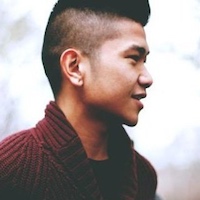 Filed by Keith Estiler

|

Mar 22, 2016 @ 9:23am
On Monday, Jimmy Kimmel Live! celebrated Twitter's 10th birthday by ranking the "The Ten Most Celebrity Tweets of All Time." The segment featured hilariously nonsensical tweets from mainstream celebrities who you probably follow already, such as: Kanye West, Justin Bieber, Kourtney Kardashian, and of course, Donald J. Trump.
The most cockamamie aspect of the entire thing? Not one, but two Drumpf tweets were featured in the segment.
https://www.youtube.com/watch?v=86dkQSSFO0k
It's not the Oscars or anything, but come on, give the invisible celebrity tweet trophy to Biebs or 50 Cent—isn't it obvious they posted the greatest tweets of all time?