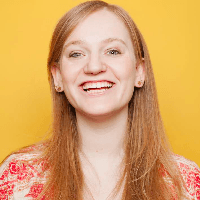 Filed by Orli Matlow

|

May 11, 2016 @ 9:55am
It's always fun to learn about celebrities' origin stories, and Tuesday night, Jimmy Kimmel Live went straight to the source. Kimmel played "Which Celebrity Parents Are These?" and Skyped an adorable, middle-aged couple who just so happen to have an über-famous kid. Asking yes or no questions, Kimmel tried to guess the identity of their progeny, and learned about how they really feel about their kid in the process.
See if you can guess. The "signature fragrance" really is the giveaway.