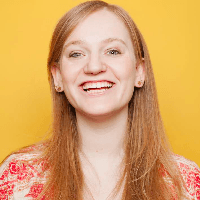 Filed by Orli Matlow

|

Jan 19, 2016 @ 9:20am
Monday night on Jimmy Kimmel Live, Kimmel honored Dr. Martin Luther King, Jr., the incredible leader who fought ignorance in the Civil Rights Era, by showing how ignorant Americans can still be today. In the latest edition of Lie Witness News, Kimmel's correspondent took to the streets to ask passersby how they felt about MLK endorsing Donald Trump for President.
The people who believe that MLK would endorse Trump are probably the same people who are going to vote for Trump.