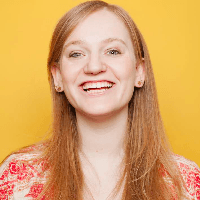 Filed by Orli Matlow

|

Jun 06, 2016 @ 8:47am
While John Oliver's hilarious and informative segments on Last Week Tonight are priceless, his piece Sunday night was literally worth $15 million. Oliver out-Oprahed Oprah, staging the biggest giveaway in television history. He went beyond the Queen of Daytime's $8 million car giveaway with a gift that will take the lucky recipients even farther.
It turns out that America's billion dollar debt industry, in which banks sell off people's debts for pennies on the dollar to companies who can chase them for the full amount, is all kinds of douchebaggery. After explaining the shittiness while still managing to be funny, Oliver describes how he set up his own debt-collecting company, purchased $14,922,261.76 in debt, and forgave it. It'll be one of your new Favorite Things.