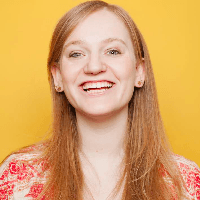 Filed by Orli Matlow

|

Oct 10, 2016 @ 8:35am
Sunday night on Last Week Tonight, John Oliver greeted us from Rock Bottom, where presidential politics have stooped so low that the world "pussy" just might have saved the Free World. Oliver dived right into Pussygate (ew, sorry), flipping "grab them by the pussy" by the head, explaining that Trump wasn't the only nasty guy on the bus. Billy Bush, acting as a "hug pimp," is just as rape-y—he's just not running for president. And the GOP is to blame for letting it get this far.
https://www.youtube.com/watch?v=hyey6eupVD0&t=0s
Thank goodness Oliver is on HBO, the only network that could handle Trump's words.
Oliver, being Oliver, took at once step further, diving deep into the history of the only Trump-Bush romance, full of cackles and even more crude language.
https://www.youtube.com/watch?v=4Yi_cxV5fVE
Only 28 days to go.