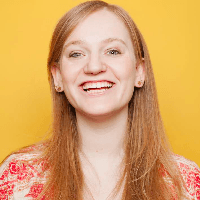 Filed by Orli Matlow

|

Mar 21, 2016 @ 9:34am
On Sunday's Last Week Tonight, John Oliver focused on Donald Trump's proposed border wall, the most-discussed wall since Pink Floyd's​. In his most cathartic, necessary takedown since #MakeDonaldDrumpfAgain, Oliver explains that the wall (which is the Republican frontrunner's only actual policy proposal) will accomplish nothing other than cost upwards of 25 billion dollars.
It turns out that this 30-foot symbol of fear will prevent crime and illegal immigration as well as wearing a condom prevents head lice. The rant ends with an alternative proposal of what to do with those billions of dollars, and it involves waffles. Make America Smell Great Again.