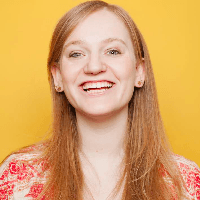 Filed by Orli Matlow

|

Apr 10, 2016 @ 12:23pm
Colin Jost introduced Kate McKinnon as "somebody's mom," but really, she was everyone's mom, doing her best to recap The People v. OJ Simpson. Between bites of Brussels Sprouts, mom tried to explain the show's complicated court proceedings, in which "curly head got really mad at Black Mr. Clean" and "skunk hair from Friends kept bringing up the Jews." McKinnon and this character fit like a glove.