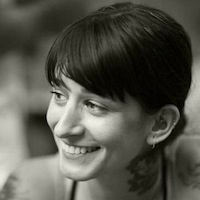 Filed by Jessie Dean Altman

|

Jul 20, 2016 @ 8:34am
So the beef bone broth popsicle is a real thing, and guest Jim Parsons (of Big Bang Theory) and Kelly Ripa both tried one on Live with Kelly. Welcome to the summer of bone broth popsicles.
Well, "summer of" may be overstating it. The popsicle, which is made by NYC restaurant Springbone and costs four dollars, doesn't seem to be a hit with everyone. For example, Jim Parsons didn't seem too into it, and the kid they brought up from the studio audience, Francesco, is clearly not a fan.