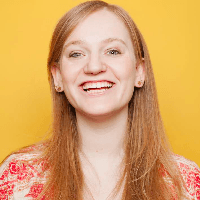 Filed by Orli Matlow

|

Oct 11, 2016 @ 8:43am
The winner of the second presidential debate, American fashion icon Ken Bone, popped up on Jimmy Kimmel Live to provide a glimpse between the life behind the legend. Bone address his fans—the self-proclaimed Boneheads—on his epic origin story, from the pants-splitting scene behind the red sweater to the reason for his adorably obsolete digital camera.
Beware, though: Every hero has a tinge of darkness. Bone continues to be an undecided voter, claiming that he is "more undecided than ever," and his teetering on who gets the coveted Bone Vote. Make sure to follow his real Twitter @KenBone18 to see where he lands.
It's Ken Bone's world. We're just living in it.