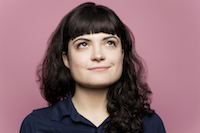 Filed by Jaime Lutz

|

Aug 25, 2016 @ 5:28pm
Jason Momoa, the dreamy actor who played the dearly departed Khal Drogo in Game of Thrones, has been lately taking pictures with the HBO series' showrunners in Ireland. This is interesting, because much of the show is filmed on the Emereld Isle. So... is Daenerys' favorite husband (f*** Hizdahr zo Loraq​) coming back?
(Spoilers, obviously) Well, Drogo is dead. So dead, in fact, that Daenerys herself mercy-killed him out of mercy after a witch "preserved" his life from a fatal infection but left him brain-dead. There's not even the possibility of a Jon Snow-style resurrection, because Dany burned his body in the funeral pyre that brought her dragons to life.