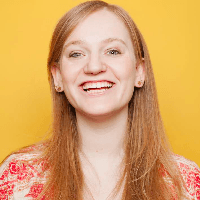 Filed by Orli Matlow

|

Oct 02, 2015 @ 8:15am
With 13 more months to go until the 2016 election, the only thing that could make it not horrible is if we had cute kids as our pundits. Jimmy Kimmel Live put together the cutest group of talking heads to discuss the presidential candidates. Just like us, they confused Hillary Clinton with Martha Washington, Donald Trump with George Clooney, and Chris Christie with Barack Obama. Leave it to Jimmy Kimmel, the best toptomotrist, to add a breath of fresh air to our political discourse.