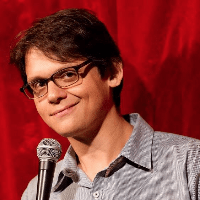 Filed by Matt Nedostup

|

Dec 18, 2015 @ 9:18am
To round out 2015 in manipulative style, Jimmy Kimmel brought back one of his most beloved features, Lie Witness News, on Thursday night's show. In this segment, Kimmel sends a correspondent onto the L.A. streets to ask ordinary Angelenos for their take on the latest news stories, which they've totally made up. But sure enough, people are more than willing to pretend to have heard of these completely fake stories just to get on TV.
For this special edition, correspondents asked passersby to comment on the biggest stories of 2015, which makes it even more embarrassing that they didn't see through it. This is some cringeworthy stuff. Enjoy!