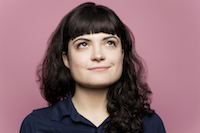 Filed by Jaime Lutz

|

May 24, 2016 @ 4:30pm
In a deleted scene from Sunday's Keeping Up With The Kardashians, Kris Jenner said she's changing her name back to "Kris Kardashian." "If Bruce can change his name to Caitlyn, I think I'm good," she says by way of rationale. Khloé Kardashian, her daughter from her first marriage to Robert Kardashian, is understandably shocked by this.
"I was the original Kardashian," Kris told Khloé. Okay.