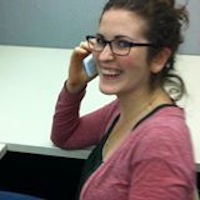 Filed by Shira Danan

|

Jul 14, 2016 @ 9:29am
Wearing a gold-sequined gown and carrying a single red rose, JoJo from The Bachelorette (aka comedian Kristen Wiig) appeared on The Tonight Show Wednesday. Wiig came on the show to promote her new movie Ghostbusters, and seemed to know a lot less about the television program The Bachelorette. Previously, she's come on the show as Peyton Manning and Harry Styles. In typical Kristen Wiig form, she constantly seems like she's about to break and start laughing, but that just makes her more charming.