Whether or not you like it, Bill Cosby is back in the news.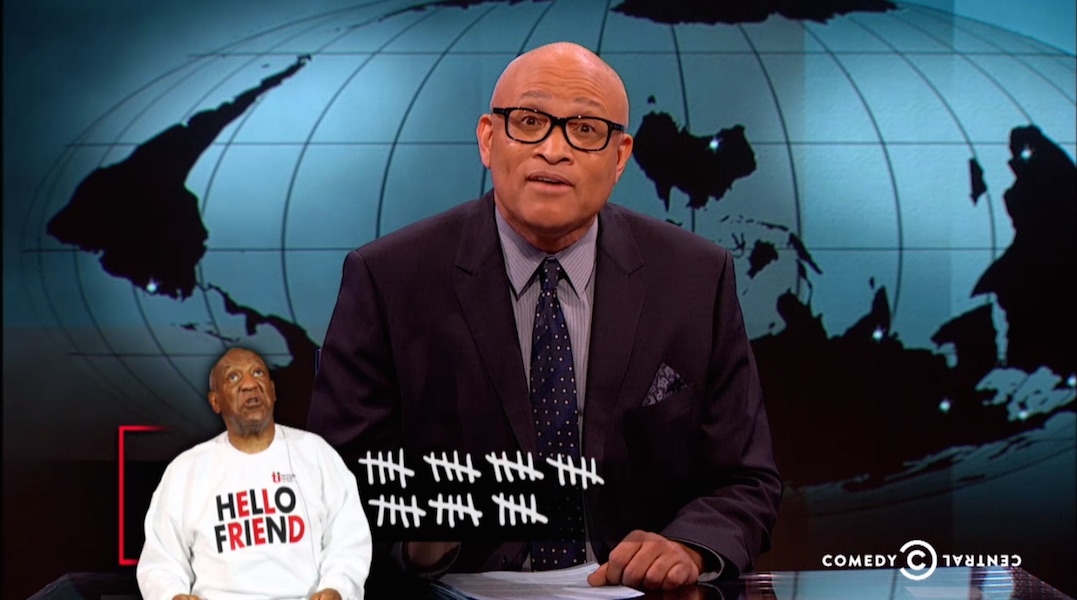 The guy about to reduce Cosby to a quivering pile of pudding.
Yesterday, I wrote about Larry Wilmore's first episode of The Nightly Show, which looked back at the "State of the Black Protest" after a year of demonstrations against police practices in minority neighborhoods. If that segment confirmed the hopes many people had about late-night TV's only current host of color, last night set the bar even higher for touching third-rail topics. Wilmore not only "went there" on the subject of beloved comic (and reviled alleged sexual predator) Bill Cosby, he moved there, bought a house there, and started sending his kids to school there. I don't want to give anything away, but it involves an extended impression of Bill Cosby drugging Grover Cleveland...once for each non-consecutive term.