Whether or not you like it, Bill Cosby is back in the news.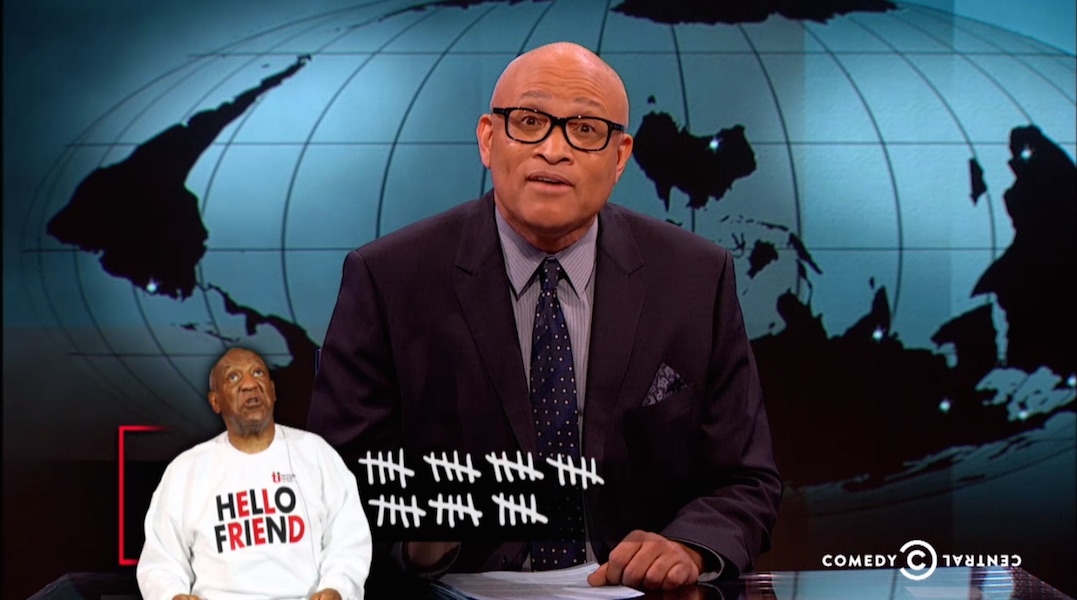 The guy about to reduce Cosby to a quivering pile of pudding.
Yesterday, I wrote about Larry Wilmore's first episode of The Nightly Show, which looked back at the "State of the Black Protest" after a year of demonstrations against police practices in minority neighborhoods. If that segment confirmed the hopes many people had about late-night TV's only current host of color, last night set the bar even higher for touching third-rail topics. Wilmore not only "went there" on the subject of beloved comic (and reviled alleged sexual predator) Bill Cosby, he moved there, bought a house there, and started sending his kids to school there. I don't want to give anything away, but it involves an extended impression of Bill Cosby drugging Grover Cleveland...once for each non-consecutive term.


If it took Hannibal Burress to bring the Cosby accusations to national attention after years and years of ignoring them, maybe Wilmore can move the discussion past the stalemate it has reached now. Specifically, by asking the question at the heart of the matter: "why don't people believe these [35] women?" He presented that question again later in the episode when he convened his panel of Jamilah Lemieux, Kathleen Madigan, Baratunde Thurston and Keith Robinson.


You know, it's almost like it's easier to talk about race directly instead of having (the amazing) Stephen Colbert's ultra-white character perform mental gymnastics to present an ironically ignorant, yet ultimately intelligent response.
See the full episode online.