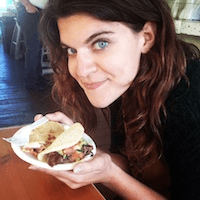 Filed by Kelsey Solywoda

|

Feb 08, 2017 @ 9:39am
Even John Oliver is uncertain about what Donald Trump's presidency will mean for America. Oliver was on The Late Show with Stephen Colbert Tuesday night, and of course, they talked about the new administration. (They're two political comedians. What did you expect?)
They talked about the political chaos that has ensued since the inauguration, and Oliver joked that there hasn't been much of a change since Trump took office other than "the flames and the fact that America is in it."
Stephen Colbert also took a moment to ask John Oliver, who is a green card holder from the U.K., about Trump's recent executive orders regarding immigration.
John Oliver assured us that he doesn't think he'll get deported, but admitted that Trump's recent executive order blocking immigrants, refugees, and even green card holders from seven Muslim-majority nations made him a little uneasy.
"I have an American wife and an American son now, but who knows what's enough?" he said.
You can watch the full segment from The Late Show below.