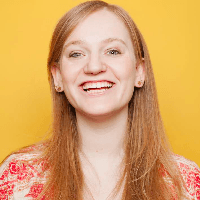 Filed by Orli Matlow

|

Sep 02, 2016 @ 11:07am
Before she was the star of Inside Amy Schumer and a million thinkpieces, Amy Schumer was just a comedian and actress going on auditions like a million other comedian and actresses. One of those auditions was to play Shoshanna on Girls, the character Lena Dunham describes as an "an innocent Juicy Couture lover obsessed with emoji."
"I first met Amy Schumer almost six years ago when she came in to audition for the role of Shoshanna on Girls (trivia deep dive! Wild!)," Dunham wrote in Friday's Lenny Letter interview. "Everyone in the room was stunned by the detail and skill of her improv, the wild talent radiating off her (and I was personally intrigued by her breasts)."