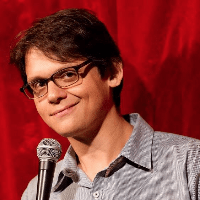 Filed by Matt Nedostup

|

Apr 27, 2017 @ 10:24am
On Wednesday's episode of The Tonight Show, Jimmy Fallon hosted two titans of television at the same time: folksy psychologist Dr. Phil McGraw, and Saturday Night Live's resident force of nature Leslie Jones. They decided to test Dr. Phil's famous bulls**t detector by having Jones stare him down (which could break even the strongest man) and tell him the most insane story she could think of. Safe to say, her tale was pretty nuts. All Dr. Phil had to do was determine whether she was telling the truth. The resulting clip is a hilarious example of what happens when an unstoppable force hits an immovable object.
Forget the "Cash Me Ousside" girl, we want to see Dr. Phil go head-to-head with Leslie Jones every single day. Make this show happen!