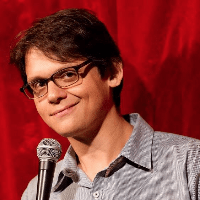 Filed by Matt Nedostup

|

Jun 15, 2016 @ 9:37am
13-year-old standup comedian Lori Mae Hernandez made her TV debut on Tuesday's episode of America's Got Talent, and it's safe to say this girl is going places (middle school). She immediately impressed the judges with her seasoned, confident delivery, which would be the envy of many working comics three times her age. But it was one political joke she made that truly won them over.
Even little girls are ripping on Trump now. And on his birthday, no less. This election is finally getting fun.