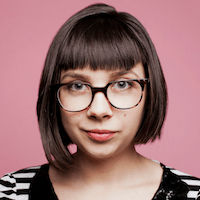 Filed by April Lavalle

|

May 05, 2016 @ 1:30pm
It could be hard to keep track of all of the characters on Game of Thrones (there are just so many old white guys with beards), but fans have definitely noticed when a couple of them have gone straight-up missing. According to Mashable, Maisie Williams, who plays Arya Stark on the show, accidentally spilled the beans about the return of a character who hasn't been on the show since season three.
If you recall, there were six Stark children; Robb (dead), Jon (dead and brought back to life), Sansa (running away from her second abusive husband), Arya (blind), Bran (paralyzed, but finally went through puberty), and Rickon. You remember little Rickon, right? He was last seen in the episode "The Rains of Castamere" back in 2013, when Osha, Shaggydog, and him decided to head toward Last Hearth. The trio hasn't been seen since.