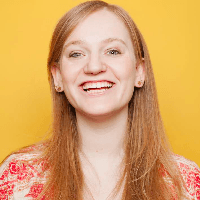 Filed by Orli Matlow

|

Oct 06, 2016 @ 8:42am
Matt Damon surprised Elphaba/Elsa/Idina Menzel on Jimmy Kimmel Live! to explain to her just how much he loves Wicked. And he means Wicked, the musical, not "wicked!" the word Bostonians insist is an adverb.
Years ago, Menzel was a mere Tony winner starring in the musical in London, and when Damon came to see the show, she was worried he found it disgustifying. But it wasn't unadulterated loathing, he explains, Damon was just dancing through life.