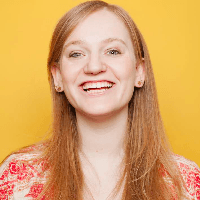 Filed by Orli Matlow

|

Jun 03, 2016 @ 8:54am
Reading mean tweets on Jimmy Kimmel Live! is a cathartic rite of passage for any celebrity. The president has done it, fictional presidential candidates have done it, and Daniel Radcliffe barely lived to tell the tale. Now, the astonishing, towering Greek gods that make up the National Basketball Association read creative cyberbullies' insults in honor of the NBA finals. Not even the history-making, unanimous MVP Steph Curry is immune from Twitter's wrath, and the insult is more creative than "Haha it's a dude named Steph!" Some of the athletes even play defense, and for Reggie Miller, it's a slam dunk.