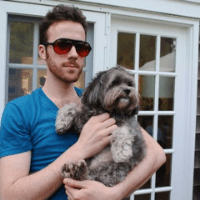 Filed by Miles Klee

|

Feb 05, 2017 @ 12:26pm
Melissa McCarthy was Saturday Night Live's unexpected and inspired choice to play embattled White House Press Secretary Sean Spicer, an angry, lie-spouting, thumb-shaped man whose job it is to yell at the media on President Trump's behalf. No one knows how long Spicer will last before trigger-happy Trump gives him the boot, so it's a good thing we got this impression while we still can.
"I'd like to begin today by apologizing on behalf of you to me for how you have treated me these last two weeks, and that apology is not accepted!" McCarthy's Spicer shouts at the journalists assembled before him, proceeding to bluster, stammer, and bully his way through a briefing with Spicer's trademark eloquence. It's gonna be real hard for the guy to come back to work after this.