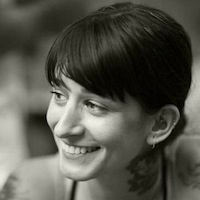 Filed by Jessie Dean Altman

|

Mar 09, 2016 @ 8:08am
On March 3, former presidential hopeful Mitt Romney blasted Donald Trump at the Hinckley Institute of Politics Forum, calling him "a fraud" and "very, very not smart." Oddly enough, Trump's supporters did not like that, and they let him know as much via Twitter. So, of course, Jimmy Kimmel got Romney to read some of them on air on his show Tuesday night.
Romney has been trying to fight Trump's momentum and even recorded a message for telephone robocalls—paid for by Marco Rubio's campaign—that went out to Republicans in four states the day before they voted, urging them not to vote for Trump. It's almost like Romney and Trump don't like each other much or something.