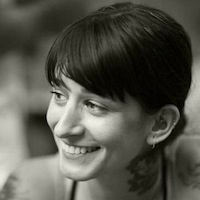 Filed by Jessie Dean Altman

|

Jun 14, 2016 @ 11:00am
On June 9, KCTV Action 3 News posted a YouTube video of what they termed a "Live TV blooper" from their show Morning Blend (those morning talk shows have the best, most insipid names). In the clip, cohosts Mike DiGiacomo and Mary Nelson are doing a segment about a charity sand-shaping event when DiGiacomo accidentally gets a little too creative with his sand castle.
The guest, who's brought some sand-sculpting tools along, tells the hosts, "I've also got a little toy I'd like you to play with, if you like. This is a willysphere, and this makes a perfect circle." He demonstrates, putting a circle at the (oh no) base of the cock tower. It can even make (uh-oh) TWO perfect circles, as DiGiacomo illustrates, using the willysphere to fashion another circle right next to the first one. And voilà—he's created a willy!