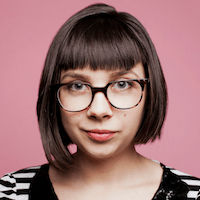 Filed by April Lavalle

|

Nov 30, 2016 @ 9:32am
Netflix just released an update that makes it possible to download your favorite shows and movies directly to your electronic devices so you can binge-watch without being tethered to wifi. That's right, now you can watch Netflix while on an airplane! On top of a mountain! While at your Grandma's house that still uses a landline as the only way to connect with the outside world! Hooray!
Netflix users (and all the moochers who use your password) will now be allowed to download content from the website directly to their electric device with iOS 8.0 or later or Android 4.4.2 or later—just make sure your Netflix app is updated. The service is only compatible with phones and tablets—not computers.
Best of all, the service comes at no extra cost to members.
Netflix is working on making more programs downloadable, but for now, some fan favs such as Orange is the New Black, The Crown and Stranger Things are already available for download.
This is how you do it:
First, update the app. When you reopen it after the update is complete, you should be greeted with this large and obnoxious image.
Click through to "Find Something To Download" and you will be presented with a veritable cornucopia of downloadable entertainment options.
Yes, I did watch both "The Crown" and "Sneakerheadz" because I am well-rounded af and not sorry about it.
Click your preferred content and you will see a list of episodes with the download symbol. Click the symbol next and you have successfully downloaded something off of Netflix.
Alright, get to downloading and becoming a recluse in places other than your own home! See ya never.