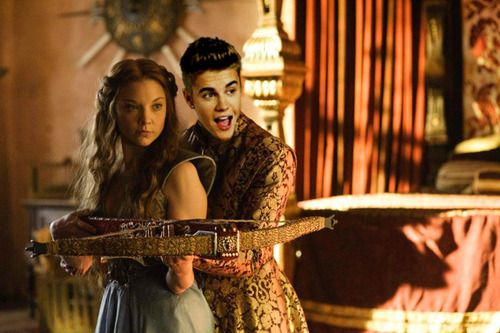 Sorry, Selena Gomez. You're about to get hit with my new single, Missiletoe.
If only Peter Dinklage could periodically slap Justin Bieber in real life whenever he does something really obnoxious, which at this point is about twice a week. Now with Joffrey Bieber, the tumblr that combines two universes' most hated teens, you can live out that fantasy (see below).
We can't decide who is worse. Sure, Joffrey Baratheon occasionally has his fiance's father's heads chopped off and put on display, but he never wore denim overalls to meet the Canadian Prime Minister (aka The King in the North). In fact, from a fashion point of view this is a major step up for the Beeb. We'd also be in favor of the mass execution of paparazzi that would probably occur, although we pity the neighbor who tries to file a noise complaint and is forced to choose between losing his ears or his dialing hand.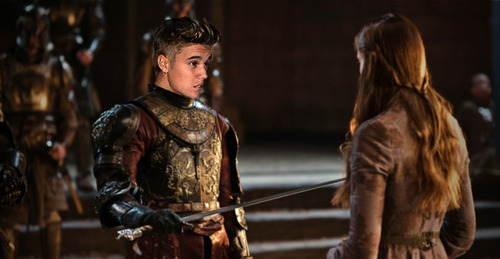 "You may be a true Belieber, Sansa, but your brother is a Betraitor."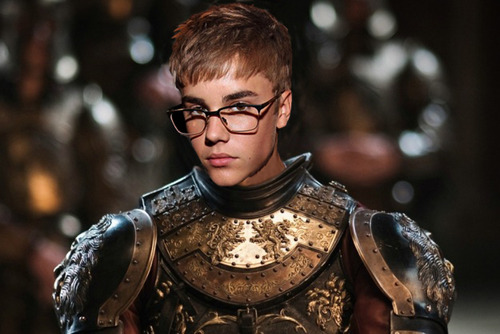 One time! One time I ran away from the defense of Kings Landing. One! Time!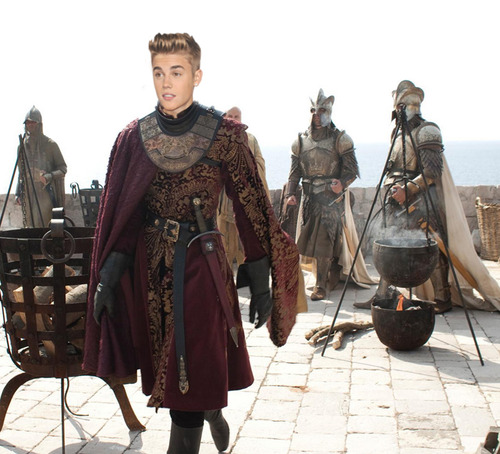 "Screw this, I'm never coming back to London again."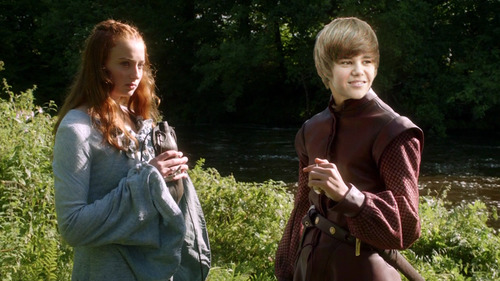 Back when J-Beebs was young and he just killed butchers' boys & wrote saccharine tweets.
See more at Joffrey Bieber.