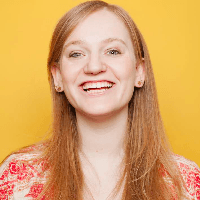 Filed by Orli Matlow

|

Dec 16, 2015 @ 9:50am
The four remaining members of One Direction joined James Corden for carpool karaoke on The Late Late Show Tuesday night. The five Brits cruised around Los Angeles (luckily driving on the correct side of the street) while singing 1D's greatest hits, including the rousing anthem "What Makes You Beautiful." Putting safety first, Corden pulled over into a nearby parking lot to put the boys in matching outfits and film the "official" music video for "No Control," featuring his own choreography. Corden also made the boys play a game of "F***/Marry/Go on a Cruise With" between Tina Fey, Selena Gomez, and Demi Lovato. It turns out Niall is DTF with the Sisters star.