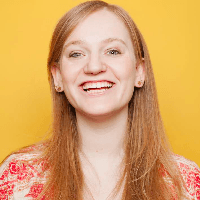 Filed by Orli Matlow

|

Jun 14, 2016 @ 8:40am
These days, every mass shooting (of which, tragically, there are many) is followed by a common cycle of grief: shock, anger, depression, and somber monologues from late night comedians. So on Monday night, all of the roughly one thousand late night hosts weighed in on the Orlando massacre. Here's how they used their platforms to spread a message of hope in this difficult time.
1. Samantha Bee
Samantha Bee acknowledged the sad routine, saying, "After a massacre, the standard operating procedure is you stand on stage and deliver some well-meaning words about how we will get through this together, how love wins, how love conquers hate. That is great, that is beautiful, but you know what? F*** it. … Love does not win unless we start loving each other enough to start fixing our f***ing problems." Bee dived right in, explaining how inspirational rhetoric about "togetherness" is not enough when suspected extremists are legally allowed to buy assault rifles, and Congress refuses to prohibit them. It was certainly the most powerful mic drop, cementing her place as Jon Stewart's reigning heir.