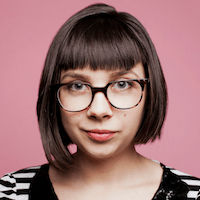 Filed by April Lavalle

|

Nov 22, 2016 @ 8:07am
Thanksgiving is this week and you can sense the neurosis in the air as families prepare to come together to break bread and argue with each other before falling asleep on the couch from consuming too many calories in one sitting. So magical. On Monday night, Jimmy Kimmel had a bunch of kids on his show to tell the story of the first Thanksgiving with a few minor adjustments to ensure the retelling be a little more inclusive. Pack away those pesky micro-aggressions for a hot sec and enjoy the "Politically Correct Thanksgiving Pageant."
Were those kids actually participating in PC culture...or just appropriating PC culture? Ugh, so problematic.